Chair name: Tradition Catch Chair JH1 with nature Legs
Item code: HT-Q763 tradition catch chair
Materials & Finishes:
1)The catch chair shell consists of high quality foam with a fiberglass inside, and finally textile upholstery.
White oiled solid legs. Upholstery in high quality cashmere, PU or leather for choice.
2)It's armrests extend from the shell like literal limbs, ready to embrace you as you sit down.
In addition to being a witty personification,it is also an eye-catching piece of design.
Serpentine lines give it a playful lightness that is counterbalanced by a sturdy,
well-balanced base and legs that ensure maximum comfort.
3)With multiple textile upholstery options available, Catch can be adapted to almost any colour scheme.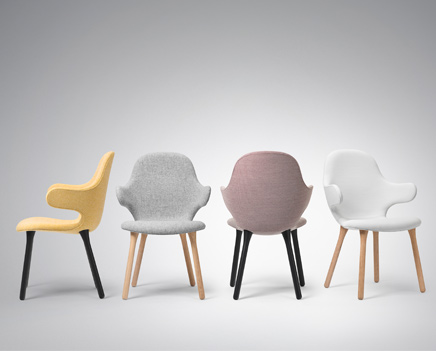 4)Many colors for choice
5) Designer: Jaime Hayon